On-Demand Webinar
Join this insightful and engaging event about ING's journey to empower business use cases using Generative AI, such as Large Language Models (LLMs).
Reasons to Watch
The webinar will provide a technical introduction to Generative AI and LLMs, exploring their capabilities, and limitations in different levels of applications;

You will become familiar with Google Cloud's Generative AI Studio;

In addition, you will learn about the way ING is leveraging the power of LLMs to automate the ingestion of multi-language news articles and generate high-level insights for informed decision-making.
Speakers
Rui Falhas Santos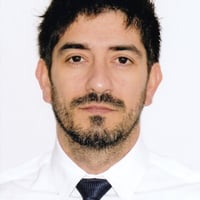 Rui Falhas Santos has wide experience in implementing Business Analytics, Information Management solutions, and consulting services projects as well as the architecture of solutions mainly focused on Digital Transformation, IoT, IT Strategy, Big Data, Predictive Modeling, Machine Learning, and Analytics. He has consultancy experience through participation in several projects in several sectors (Banking, Insurance, Energy, Government & Public Services, and Life Sciences & Health Care) and in several geographies. He joined ING Bank in 2020, responsible for the Standardize & Innovate Analytics projects in Management & Reporting Analytics and more recently in Wholesale Banking Lending. He previously worked at Arthur Andersen, Deloitte, Alma Tourism, Novabase, CapGemini, Bring Global, and PWC, assuming relevant roles. Outside of work, Rui is a passionate photographer, a marathon Runner, and a Nunchaku athlete.
Caio Benatti Moretti
Data Scientist @ Xebia Data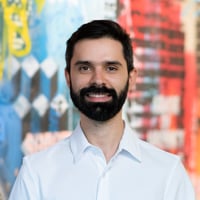 Caio holds a PhD in Computer Science and has been acting as a data scientist both in academia and industry since 2014. Currently working as a Data Science Consultant at Xebia, he created SlackGPT and is particularly keen on neural networks in its many forms and applications. His enthusiasm even led him to make a neural network fit inside a business card. Caio has been giving seminars on how to empower businesses with LLMs from use cases to technical tooling. He is focused on how LLMs can augment human productivity and hence helping businesses to leverage novel technologies to achieve their goals.
Moderator
Rens Dimmendaal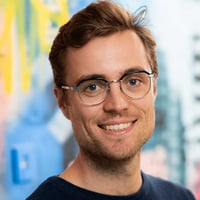 About Xebia

Xebia is a Google Cloud Premier Partner and has been developing innovative solutions to complex business challenges for years. Even before the emergence of Language Model-based Machine Learning (LLM) technology and the introduction of GPT, Xebia engineered business solutions by developing custom solutions. Examples include:
Creating chatbots for large financial institutions to improve data quality;

Applying LLM-like technology for protein engineering at a large biochemical firm, resulting in improved product quality and increased efficiency;

Developing a framework for the adoption of LLMs at a well-known financial institution;

Creating a "Natural Language Processing (NLP) with Deep Learning" training program.
Overall, Xebia's experience demonstrates its commitment to staying ahead of the curve and leveraging emerging technologies to drive growth for businesses.