Webinar On-demand
Language: English
Introduction
Can you adopt Agile Portfolio Management successfully? The promise of the different Scaling frameworks is that they will solve also your challenges with portfolio management. Unfortunately our experience and those of our customers is that introducing and adopting Agile Portfolio Management is an endeavour in it self. In this webinar, live from Xebia's Studio, we'll dive into the pitfalls and do's and don'ts when adopting product ownership at scale in your organization.
Why should you watch this Webinar?
If your organization intends to introduce Agile Portfolio Management or experiences difficulties and challenges while adopting it, this webinar is for you.
Key takeaways
How is the ownership distributed across the different levels within the Agile Portfolio Management Process/Framework?

What is role of the tooling in the adoption and operation of the Agile Portfolio Management process?

What is the importance of the portfolio breakdown structure?
How to integrate the Agile Portfolio management cadence in the existing organization/meetings?
For who?
C-level executives, Portfolio Managers, Product Managers, Product Owners, management in an Agile context at Scale.
The experts: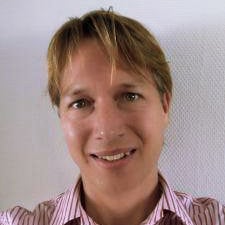 Robert de Moed is Portfolio Manager at Philips DMEC (Digital Marketing and E-Commerce). His task is to structure value delivery and enable an Agile way of working at the same time. He previously helped the DMEC organization in its Agile transformation and has many years of experience building innovation capabilities within the organizations.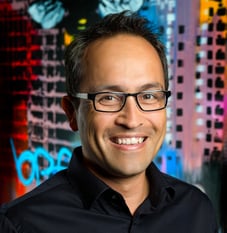 Menno van Eekelen is Senior Agile Consultant at Xebia and focuses on the transformation to the Agile way of working, including the necessary change in organizational structure, attitude and behavior. Menno gets energy from learning and coaching the employees and the leadership team. He is an experienced trainer in Agile and leadership for many years and helped organizations like SuitSupply, Delta Lloyd, Topicus, Rabobank and ING.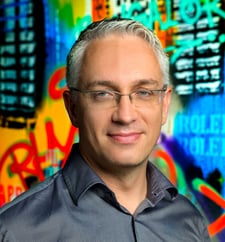 Serge is Principal Agile Consultant and Certified Scrum@Scale at Xebia. His career was always a mix of Agile and Software Development (JEE/XP/Scrum) until 2007 when he was asked for his first full Agile Consultancy assignment. Serge is a CSP and trains Certified Scrum Master courses with Jeff Sutherland and Certified Scrum Product Owner courses with Arlen Bankston. Through his assignments, Serge's expertise is in large corporate Agile adoptions and Product Ownership. He helped organizations like Ericsson, bol.com, Albert Heijn and Triodos Bank.
Do you want to know more about Agile Consultancy Services?
Watch this webinar on-demand now