The Way we Work is About to Change
Hey Google, help me
Visualize
Organize
Create
Work!
Join us for an engaging workshop on AI in the digital workplace, where we reveal the initial visuals of Duet AI for Google Workspace. Additionally, we encourage you to participate in the discussion regarding the opportunities and challenges your organization may encounter in adopting and leveraging AI in your work.
Details
Date: 21 September 2023
Time: 16:00 - 16:45 hrs
Location: Online
Host: Lennart Benoot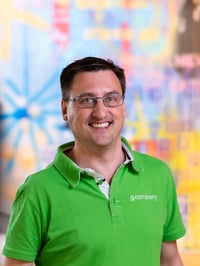 GenAI in Google Workspace: Create, Connect, Collaborate
While AI is a hot topic these days and AI tools are popping up everywhere, Google has been at the forefront of providing AI-based features to its users since 2017. Currently, AI is being utilized by 3 billion Google Workspace users.
And the exciting news is that there's even more to come! In the upcoming weeks or months, Google will be launching Duet AI for Google Workspace, revolutionizing collaboration and productivity for all users. With Duet AI, Google takes a huge step towards elevating collaboration and productivity to unprecedented heights. Soon, you'll be able to have a presentation created based on your notes and generate corresponding images within those slides. Additionally, a convenient summary and task list will eliminate the need to sift through complete documents.


Register now to join the webinar on September 21st!