Webinar On-demand
Language: English
Introduction
Traditionally Portfolio Management is something concerning the highest governance layer. However, today, in a modern, business agility views, placing responsibility as low in the organization as possible is often a key principle. How can we combine 'being in control on an organizational level' and 'autonomous decision making' without too much conflict? We will elaborate on these topics in this webinar, which builds upon the previous one: "Managing the inflow".
Key takeaways
Being in control: Agile Portfolio Management will enable you to align your organization towards business goals
Content Authority: Agile Portfolio Management allows room for decision making on every level. From team to team(s), to departments or the whole organization.
Why should you watch this Webinar?
You are setting up Portfolio Management in your organization. You wish to stay in control and at the same time you want to give more autonomy to your Product Management and Product Owners. Your Product Owners might feel less freedom than they would like to have. How can you give them decions making room while not ending up in a totally non-aligned chaos?
The experts: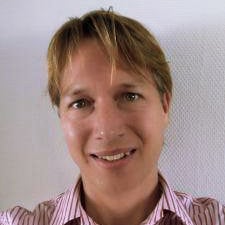 Robert de Moed is Portfolio Manager at Philips DMEC (Digital Marketing and E-Commerce). His task is to structure value delivery and enable an Agile way of working at the same time. He previously helped the DMEC organization in its Agile transformation and has many years of experience building innovation capabilities within the organizations.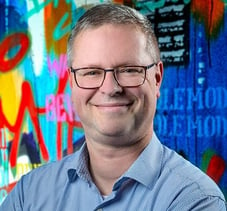 Theo Gerrits started working in the ICT in 1994 and joined Xebia in 2007 as a Senior Agile Consultant. He has performed multiple roles, such as: business/management consultant, trainer/coach, (enterprise) architect, auditor, (business) analyst and project manager. Theo's current interest is inAgile Performance Management: combining the Agile philosophy and a result-driven mindset to measurably enable organizations to achieve their objectives/goals.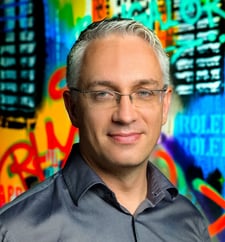 Serge is Senior Agile Consultant and Certified Scrum@Scale at Xebia. His career was always a mix of Agile and Software Development (JEE/XP/Scrum) until 2007 when he was asked for his first full Agile Consultancy assignment. Serge is a CSP and trains Certified Scrum Master courses with Jeff Sutherland and Certified Scrum Product Owner courses with Arlen Bankston. Through his assignments, Serge's expertise is in large corporate Agile adoptions and Product Ownership. He helped organizations like Ericsson, bol.com, Albert Heijn and Triodos Bank.
Watch this webinar on-demand now