Location: Xebia, Laapersveld 27, 1213VB in Hilversum

Time: Wednesday, November 15th, 2023, 8:00 – 9:30 AM
Did you know that 2 out of 3 organizations pursuing agile transformation achieve little business impact? This can often be attributed to a lack of insight into how the change efforts are helping (or harming) business KPIs. After all, transformations are a complex endeavor, and accurately assessing their progress can be challenging given the multiple moving parts involved.
This session will help you cut through the fluff of vanity metrics and laser focus on metrics that drive success with Data Driven Agility.
During this breakfast session, seasoned industry experts Pieter Rijken and Bart Bouwers walk you through how you can use readily available data to ensure your transformation delivers the right impact with Data Driven Agility. Avoid blind decision-making and confirm your change brings value. They explore common pitfalls one might come across in the process and the interventions to get your transformation back on track. Finally, we'll also discuss a practical success story from a large Dutch governmental institution.

What will you learn?
Gain valuable insights into different aspects of your transformation with Data Driven Agility and make evidence-based decisions with confidence
Analyze the right metrics to identify inefficiencies and boost organizational performance and culture

Adapt quickly to new market conditions, customer preferences, and emerging technologies to delight customers with better service

Agenda:
08: 00 Walk-in and Breakfast
08: 30 Presentation and Interactive Workshop
09: 30 Wrap-up
Start your day off on the right foot with a delicious, power-packed breakfast, and learn how you can make certain your transformation never strays from your business KPIs again.
Meet the experts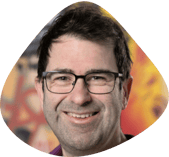 Pieter Rijken
Pieter is an Agile consultant and Kanban expert with 15+ years of knowledge and experience. His expertise lies in helping organizations adopt to Agile methodologies and practices and apply systematic thinking to discover impactful interventions through data science.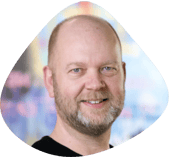 Bart Bouwers
With over two decades of expertise under his belt, Bart has a proven track record of leading successful agile transformations. He helped numerous companies across various industries including commercial giant Action, Rabobank, and Enexis Group adopt agile methodologies to enhance their productivity and deliver value to their customers.