Xebia is a proud sponsor of GitHub Universe 2023!
Join us in San Francisco!
Universe brings together the world's developers, enterprise leaders, and security professionals for two days of interactive sessions on AI, security, and the developer experience. Come for the learning, stay for the fun.
Learn more about how Xebia is elevating innovation with GitHub.
Details
Date: November 8-9th, 2023

Location: Yerba Buena Center for the Arts, San Francisco, CA
Our Sessions
Collaborating effectively using GitHub
Date: Wednesday, November 8th
Time: 12:30pm- 1:10pm
Speaker: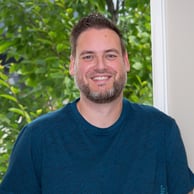 Rob Bos
A lot of teams work on GitHub and use only a small part of the available features. In this session, Rob will show you how to use GitHub to handle team processes like on-boarding a new team member (while skipping the boring text documents or wiki pages), setting up daily scrums, and even sending out updates of team accomplishments at the end of your sprint. We'll explain how to set up an effective team environment using GitHub, with demos from open source repositories that'll help you get started right away!
Scaling DevSecOps in the Advanced Security Universe
Date: Wednesday, November 8th
Time: 2:30pm- 2:55pm
Our speakers:
| | | |
| --- | --- | --- |
| Rob Bos | René van Osnabrugge | Charlton Trezevant |
In the fast-paced world of software development, security and compliance with DevOps practices is top of mind for most organizations. In this demo session, we will embark on a journey to explore the intricate balance between rapid development, stringent security requirements, and regulatory compliance. Our expert speakers will demonstrate real-world strategies and cutting-edge tools that empower organizations to scale DevOps practices while maintaining robust security measures and staying compliant with industry standards. Learn from our experts, as we give you a glimpse into the journey that countless of our enterprise customers have taken with us, including:
Scaling DevOps in large organizations.
Integrating security into the software delivery process
Ensuring compliance in cloud-native environments.
Real-time monitoring and auditing.
Gain actionable insights and hands-on experience to elevate your DevOps practices while maintaining top-tier security and compliance standards. Don't miss this opportunity to transform your DevOps organization.
Building Your Organization's Engineering Culture
Date: Thursday, November 9th
Time: 11:30am- 12:10pm
Facilitators:
| | | |
| --- | --- | --- |
| Esteban Garcia | Marcel de Vries | René van Osnabrugge |
Explore the Eight Pillars of Engineering Culture and learn how to empower your organization in their successful implementation. Cultivating a thriving engineering culture is essential for any company aspiring to become a digital leader. However, it's not an off-the-shelf solution. Cultivating an engineering culture demands ongoing dedication, a commitment to learning, and a relentless pursuit of improvement.
Join us for this interactive session, where you'll be able to discuss the topic of Engineering Culture with your peers and our experts and gain insights from everyone's experiences. Leave with practical, actionable recommendations to enhance your organization's engineering culture.
Schedule
November 8th
7:30am Doors Open

8:30am Opening Comments

11am Xebia Booth Demo: Using GHAzDO to shift security left.

12:30pm Collaborating effectively using GitHub with Rob Bos

1pm Xebia Booth Demo: The Future Development with GitHub Codespaces
2pm Xebia Booth Demo: Ways to make GitHub more awesome! Give your GitHub a make-over.

2:30pm Secure and Compliant DevSecOps at Scale Session

3pm Xebia Booth Demo: Octomagic: Get creative with GitHub and an Octolamp.


5:30pm Doors Closed
November 9th


7:30am Doors Open

8:30am Opening Comments

11am Xebia Booth Demo: GitHub Marketplace

11:30am Building Your Organization's Engineering Culture

12pm Xebia Booth Demo: Enhancing GitHub Profile & Utilizing Federated Credentials in Pipelines
1pm Xebia Booth Demo: Securing GitHub with Legitify
2pm Xebia Booth Demo: Unlock the power of hassle-free web hosting and development with Jekyll and GitHub Pages.

4:30pm Doors Close
View the entire GitHub Universe Schedule
Tickets
Missing the event? No problem, join virtually. Sign up for a free virtual ticket.