Experience holistic collaboration as you learn with your team.
When: TBD, 2022
Time: 4 pm
Where: Xebia, Laapersveld 27, 1213 VB Hilversum
Language: Netherlands
Introduction
Do you want to know more about, and at the same time experience what Serious Gaming can mean for your team(s) and organization? Get inspired during this Open Kitchen: Serious Gaming - To play is to understand. Discover and experience how teams work together, which roles people naturally assume and what impact this has on the change process. Learn how you can accelerate (and slow down!) each other and experience how a game can increase commitment and ensure that people really understand how Agile works in practice.
After this Open Kitchen you have experienced what Serious Gaming can do for you, your team(s) and your organization as an Agile Consultant, Agile Coach, Product Owner or Scrum Master. We will not only talk about Serious Gaming, we just do it! So you can bring it into practice.
Program
4:00 Welcome
4:15 Introduction: Serious Gaming
4:30 Play the Game – experience the impact of Serious Gaming
6.15 Diner, drinks and networking
7.15 Debrief
8.00 Drinks and networking
Seats are limited
Creators and developers of Serious Gaming: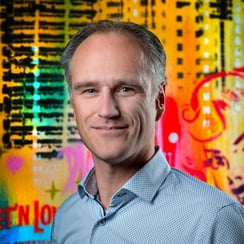 Rik de Groot, Principal Consultant in Organizational Transformation & Change. As a lead consultant in transformations, he gets energy from guiding and coaching the employees and the leadership team. In the last 10 years he has trained hundreds of employees and coaches for various companies such as KPN, ING, APG, Rabobank, ASR, Topicus. Rik is author of the book: Agile - Pocketguide for Agile Organizations and examiner of the Agile Master Certification.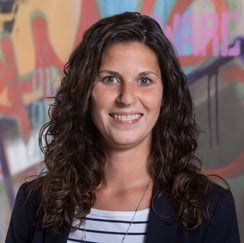 Marianne Pot is an Agile Management Consultant with a strong background in both business and IT. She is known for her ability to guide teams on their way to professional Scrum in challenging environments. With her no-nonsense approach, she manages to get teams and departments unstuck and moving in the right direction fast. Marianne combines the ability to help teams to do the right things with an innate sense of urgency to also help them to be seen doing that.