Introduction
Are you a machine learning practitioner struggling with designing, reasoning, and communicating about (larger) ML systems? Then this session is for you!
In this No-Code Breakfast, you will gain a thorough understanding of the technical intricacies of designing valuable, reliable and scalable ML systems. The session enables you to identify trade-offs and bottlenecks in a system. Plus, you'll learn how to effectively communicate and collaborate with other people and departments. There will be a mix of theory and practice. As we will share common methodologies and frameworks and apply them straight away to a real business case.
Get ready to develop your skills and knowledge in this exciting field!
What you'll be able to do after the session
Evaluate technical bottlenecks and trade-offs in design proposals
Communicate designs by writing proposals following the Software Design Doc template.
Illustrate your designs and provide context by creating hierarchical architecture diagrams.
Topics:
Importance of system design in ML
Design Docs
Requirements Engineering
System diagramming
Details
Tuesday, June 6th
8:30 – 10:30 CET (doors open, breakfast is served, from 8 AM onwards)
Xebia Data office, Wibautstraat 202, Amsterdam
Speaker
Roy van Santen, Machine Learning Engineer
He is a pragmatic engineer interested in the latest technologies that will always choose the tool that best suits the job. He has a passion for building high-quality and highly maintainable software systems. To achieve this, he puts great effort into CI/CD, layered testing, monitoring/alerting, and special attention to documentation. He takes an agile and incremental approach to software. He goes by the motto: "If your model is not running in production, it does not exist". It is better to put a model in production that delivers some value than have none at all.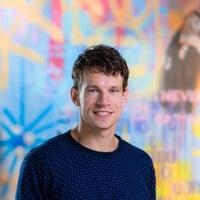 Jetze Schuurmans, Machine Learning Engineer
He is a Machine Learning Engineer with a focus on MLOps. He has a strong research background and actively dedicates his time to speaking at conferences and sharing knowledge open source in his spare time.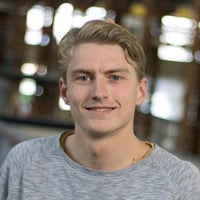 We can't wait to see you there!
Register for No-Code Breakfast