Xebia is a proud sponsor of AWS re:Invent 2023!
Welcome to Las Vegas!
Come together with cloud enthusiasts from around the world to hear the latest cloud industry innovations, meet with AWS experts, have fun, and build connections. You'll gain skills and expertise that would take weeks or months to learn at home.
Xebia is proud to be a sponsor of re:Invent! We are excited to be present at the re:Invent Sponsor Expo for the full duration of the event. Find us at booth #S-5B in the AWS Industry Zone, where we highlight our expertise in the Retail industry.
Are you attending #AWS re:Invent this year? Make sure to stop by our booth or meet up with one of the many Xebians that are traveling to Las Vegas in November!
Details
Date: November 27th - December 1st, 2023
Location: The Venetian, Las Vegas, NV
Our Sessions
COP217-S | FinOps and GreenOps successes on AWS: A customer story


Date: November 29th, 2023
Time: 1:30 - 1:50 PM
Location: Industry Theater, Expo Hall, The Venetian
Xebia Speaker:

Michel Zitman
Cloud Financial Management Practice Lead

Learn about the latest chapter of the AWS journey for a big e-commerce retailer and how FinOps and GreenOps are driving cultural change and success after years of AWS cloud experience. Learn about the retailer's use of AWS services and how the latest releases, like AWS Graviton, can have positive impact on cloud cost and carbon efficiency. In this lightning talk, Xebia will provide valuable learnings from the customer's story. Join this talk to learn more about this journey towards responsible and sustainable cloud use. This presentation is brought to you by Xebia, an AWS Partner.
COM215 | Securing data in the cloud: Real-world AWS security scenarios
Date: November 28th, 2023
Time: 12:00 - 12:20 PM
Location: AWS Community Developer Lounge, Expo Hall, The Venetian
Our speaker: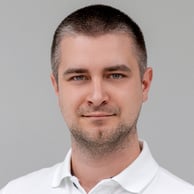 Michal Brygidyn
Cloud Security Architect | AWS Ambassador

In this dev chat, delve into the world of AWS security through the lens of real-world scenarios. Discuss the impact of misconfigurations, the threats they present, and how to manage them effectively. Filled with actionable insights, this dev chat empowers you to secure your AWS environments and understand the importance of constant vigilance in cloud security
Exploring GenAI: Text Processing, Embeddings, and Transformers
Date: November 30th, 2023
Time: 11:00 AM
Location: MongoDB Booth
Our speaker: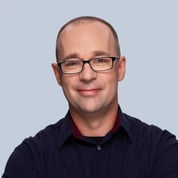 Krzysztof Kąkol
Chief of Data Engineering | AWS APN Ambassador

AWS re:Invent Expo Schedule
Monday, November 27 | 4:00pm - 7:00pm

Tuesday, November 28 | 9:00am - 6:00pm

Wednesday, November 29 | 10:00am - 6:00pm

Thursday, November 30 | 10:00am - 4:00pm