Google Cloud NL HQ, Claude Debussylaan 34, Amsterdam | 9:00 - 13:00
| | | |
| --- | --- | --- |
| Partner Engineer at Google - Mo Zhang dr. ir. | Principal Data Scientist at Xebia - Rens Dimmendaal | Cloud Transformation Expert at Xebia - Dennis Vink |

Learn How to Effectively Use Generative AI for Your Organization
From generating texts to providing insights and recommendations for software code, Large Language Models (LLMs), such as Google's Bard, are reshaping the modern business landscape. Join us on Friday, June 2nd, for a morning seminar where you will learn how to leverage this revolutionary technology.

Reasons to Join
Join this seminar with Google to get to grips with the power of Google's LLMs for your business. In a few hours, you will learn how to effectively use LLMs for your organization. During the seminar, various Googlers and Xebians will guide you along the developments that led to the rise of Generative AI and dive into different types of use cases.

Key Take-Aways
Understand how Large Language Models (LLMs) work
Apply these techniques in practice; from Prompt Engineering to Bard
Evaluate what it takes for your company to adopt this technology
Program
09:00 Doors Open
09:30 Opening Notes
09:35 Introduction to Generative AI, Large Language Models, and their use cases
09:55 What's Under the Hood: Google Cloud Generative AI Studio
10:45 Coffee Break
11:00 The Landscape Beyond LLM
11:30 Responsible AI
12:00 Use Case Ideation
12:30 Lunch
13:00 End
Details
Location
Google Cloud NL HQ, Claude Debussylaan 34, Amsterdam
Time and Date
Friday, June 2nd from 09:00 - 13:00, including lunch
Free Parking Available?
Public parking in Mahler parking garage
Public Transportation
The location is a short walk away from Amsterdam Zuid-WTC station
Speakers
The seminar will be hosted by experts with various backgrounds, including:
Mo Zhang dr. ir. (Google)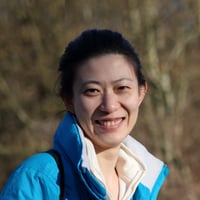 Partner engineer at Google with a background in ML/AI.
PhD Civil Engineering;

Partner engineer in Google Cloud;
10 years of experience in the domain of manufacturing, transportation, energy & utility, and public sector;
End-to-end knowledge from data capturing, ETL, advanced analysis, visualization, to delivering business value.
Rens Dimmendaal

Rens is a Principal Data Scientist at Xebia Data. He builds AI products and the teams that drive them.
Implemented LLMs in production since 2019;
Created the NLP & Deep Learning training at Xebia;
Presented at NeurIPS on Data-Centric AI.
Dennis Vink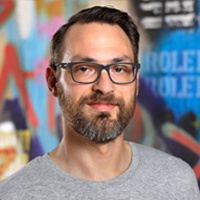 Business Consultant and Cloud Transformation Expert passionate about Artificial Intelligence.

Created AI-driven analytics and insights tooling to enable DevOps teams to make quicker and better decisions;
Enthusiastically explores new AI use cases and advocates for responsible implementation;
Committed to creating digital leaders by capitalizing on the transformative potential of AI and cloud technologies.
About Xebia

Xebia is a Google Cloud Premier Partner and has been developing innovative solutions to complex business challenges for years. Even before the emergence of Language Model-based Machine Learning (LLM) technology and the introduction of GPT, Xebia engineered business solutions by developing custom solutions. Examples include:
Creating chatbots for large financial institutions to improve data quality;

Applying LLM-like technology for protein engineering at a large biochemical firm, resulting in improved product quality and increased efficiency;

Developing a framework for the adoption of LLMs at a well-known financial institution;

Creating a "Natural Language Processing (NLP) with Deep Learning" training program.
Overall, Xebia's experience demonstrates its commitment to staying ahead of the curve and leveraging emerging technologies to drive growth for businesses.