Bring the Business Closer to Data
Embracing analytics throughout an organization can fuel innovation, business agility, and growth, making data integral to many modern business strategies. Data Democratization increases the usage of data assets, uncovers new opportunities with data, and improves existing data operations. All this expedites decision-making and facilitates the creation of business value.
What You'll Learn:
In this on-demand webinar, you will learn about Data Democratization, the Modern Data Stack, self-service analytics, and the new role in the data field: the Analytics Engineer. After this webinar, you will be familiar with the following topics:
About the Speaker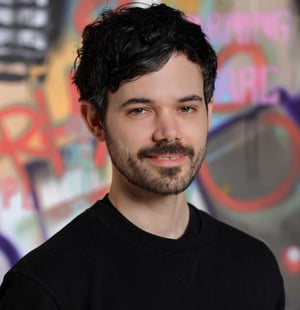 Bram Ochsendorf
Bram is a natural data enthusiast and problem-solver with a vast amount of experience in analyzing large, complex datasets. His passion is to find patterns, insights, and the value that is hidden within raw data.

He is an effective communicator who can translate complex problems to both expert and non-expert audiences and enjoys democratizing the usage of data & AI throughout organizations.