Introduction
Get ready to boost your data science skills with a fun and informative Code Breakfast on July 5th at Xebia Data (Wibautstraat 202)!

We'll be diving into turning that dull train.py into a Kedro pipeline, then making it run on Azure without any code adaptations. But don't worry if you've never worked with Kedro or Azure before – we'll teach you everything you need to know!
During this session, you'll learn how to run data pipelines both locally and on the cloud with the very same code. We'll cover how to decouple IO artifacts from the code for a less error-prone setup, as well as how to inspect the current state of each pipeline node for debugging and testing.
But most importantly, you'll be joining a community of fellow data enthusiasts who are passionate about developing cleaner code for cloud-agnostic data science projects.
Seats are limited, so please register to attend and don't forget to bring your own laptop with Python 3.8+, an environment management tool, and a terminal with the Azure CLI (as well as az ml extension) installed.
Details
Wednesday, July 5th
Xebia Data office, Wibautstraat 202, Amsterdam
Requirements
To ensure that you get the most out of our Code Breakfast, we kindly ask that you bring your own laptop with Python 3.8+ installed, along with an environment management tool and a terminal that has the Azure CLI (as well as the az ml extension) already installed. By doing so, you'll be able to follow along with our expert speakers and gain practical, hands-on experience with Kedro pipelines and Azure deployments.
Speaker
Caio Benatti Moretti, Data Science Consultant, active contributor of SlackGPT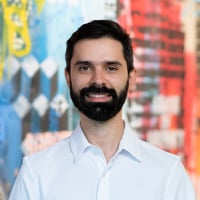 We can't wait to see you there!
Register for Kedro Code Breakfast