Introduction:
Agile Americas is powered by Xebia which is an enterprise that carries 20+ years of experience in Agile way of working enables businesses to become highly flexible, speed up time to market, save money and time while improving employee satisfaction.
Agile Americas is backed by Agile NCR conference, that has been hosting conferences for over 12+ years. Xebia has hosted 4 Live virtual conference during 2020 – 21 with an active participation of 300+ members for each of these events.
The theme of the conference is "Enabling Enterprise Agility". That is one of the key topics that individuals and enterprises have a challenge with.
For whom?
This webinar is especially relevant for people working in the world of agile management and technology. It's also applicable for any manager working in an Agile environment.
The Speakers:
Dave West:
Dave West is the product owner and CEO at scrum.org. He is a frequent keynote at major industry conferences and is a widely published author of articles and research reports. He also is the co-author of two books, The Nexus Framework For Scaling Scrum and Head First Object-Oriented Analysis and Design.


Tathagat Verma:
Tathagat has been involved in building software products in various technical and leadership capacities over last three decades, and currently leads Strategy & Operations for Walmart India Development Center (IDC). In addition, he is also pursuing his PhD in AI Businesses from the Indian School of Business.


Rik de Groot:
Rik de Groot is Principle Agile Consultant at Xebia, where he has advised and guided organizations since 2007. Rik mainly helps businesses transform to Agile, including organizational structure, attitude, leadership and behavior changes. Rik wrote the book "Agile - Pocketguide for Agile organizations" and he is an examiner for the Agile Master certification.


Tom Siebeneicher:
Tom Siebeneicher, Agile Consultant, studied industrial engineering in Berlin, and during that, he had the chance to work abroad. While doing so, he challenged himself with cultural differences, language barriers, and unforeseen issues in classical project management. Over the past six years, Tom focused more on agile ways of working while being part of global digital transformations as a Scrum Master, Product Owner, or agile project manager.


Zeeshan Amjad: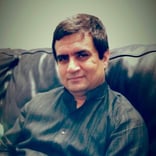 Azure and AWS certified Agile Coach, Agile Transformation Leader, Tech Evangelist, Development Manager, Project Manager, Enterprise Architecture, Team Lead, Scrum Master, SAFe Agilest, Mentor, Speaker and Author with over 20 years of experience in Information Technology industry.


Lenny Torres: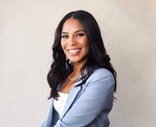 Leader in digital transformation and IT strategy with a combined 8+ years of professional experience. Servant leader adept at handling the workflow of several local and offshore scrum teams to successfully complete a myriad of complex, mid-size to large applications. Proactive, result-oriented professional committed to coaching and empowering teams to deliver maximum value while focusing on relentless improvement, quality and innovation.


Shahin Sheidaei
Shahin Sheidaei is an Agile, Lean and Success Coach, International Speaker, Transformation Expert, and Entrepreneur. He is an Accredited Kanban Trainer, ICAgile Authorized Instructor for the Enterprise Coaching track, and Licensed Facilitator (i.e. trainer) for Lean Change Management. hahin is the founder and principal coach at Elevate Change Inc.


Greg Tutunjian
Greg is a former developer, team manager, people manager, and technology solution delivery leader helping individuals, teams, groups, and organizations make effective use of Agile. He earned degrees in Mathematics and Computer Science from Northeastern University and Boston University, respectively.